Added new section in Smart Lists - Filter Tasks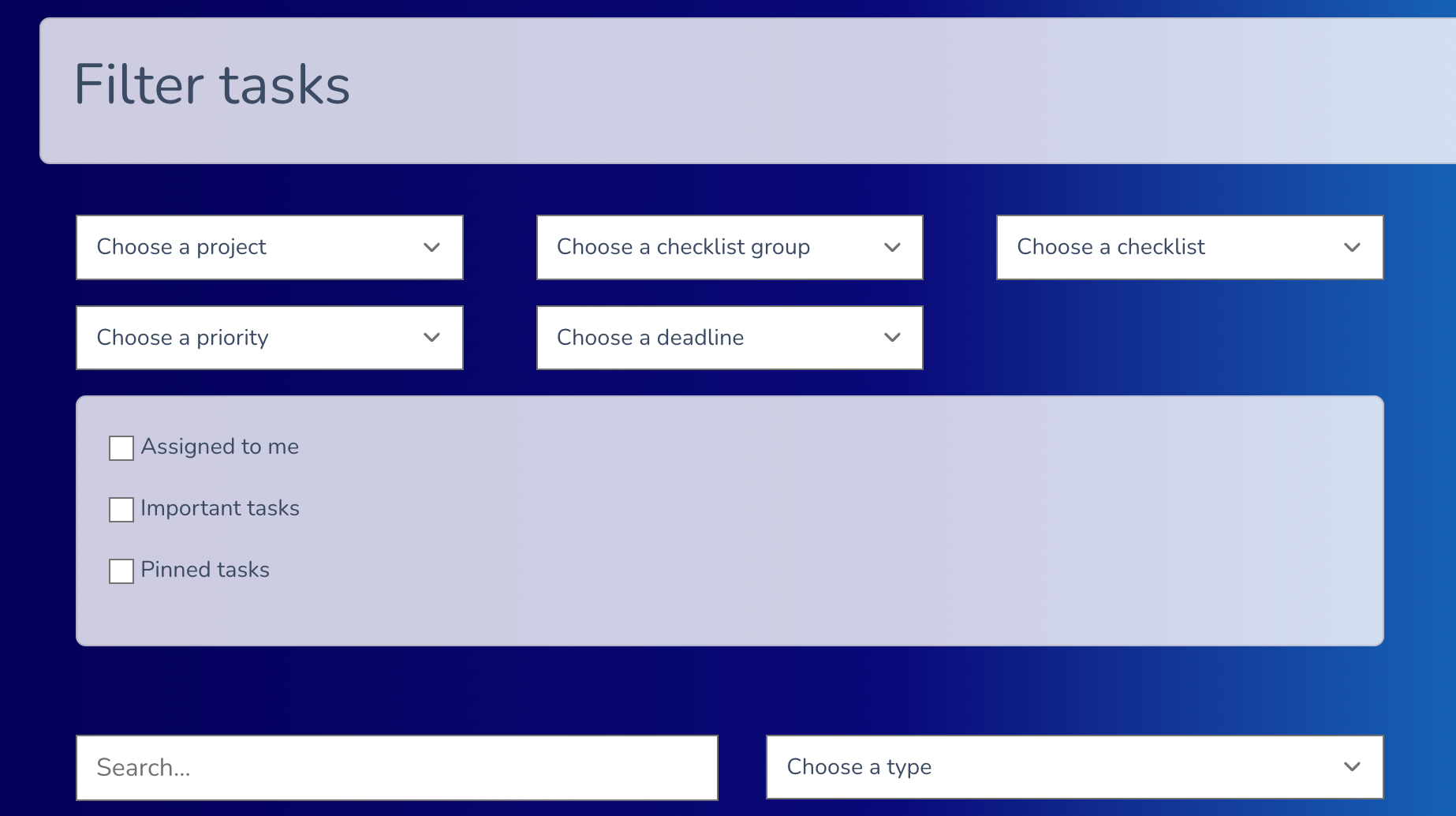 Deployed at: 28.03.2022
A new task filtering feature has been added to the application so that you can track a task from all the tasks you have access to. You can find this new section in the application - Smart lists.
In a moment, you can find tasks that:
contain the name
are allocated to you
are after the deadline / with the deadline for completion today
you have a specific priority
you are marked as important
you have been marked as pinned
are (not) completed
There are no limits to the filtering options. At the same time, you can combine filters - for example, you can view tasks that fall into a specific checklist, have a high priority and are overdue at the same time.
Related images
Developed by
Pavel Zaněk
Freelance Full Stack PHP Developer
PHP
MySQL
Javascript / jQuery
HTML
CSS
Bootstrap
Tailwind
REST APIs
Git
Ansible
MariaDB
Laravel
Redis