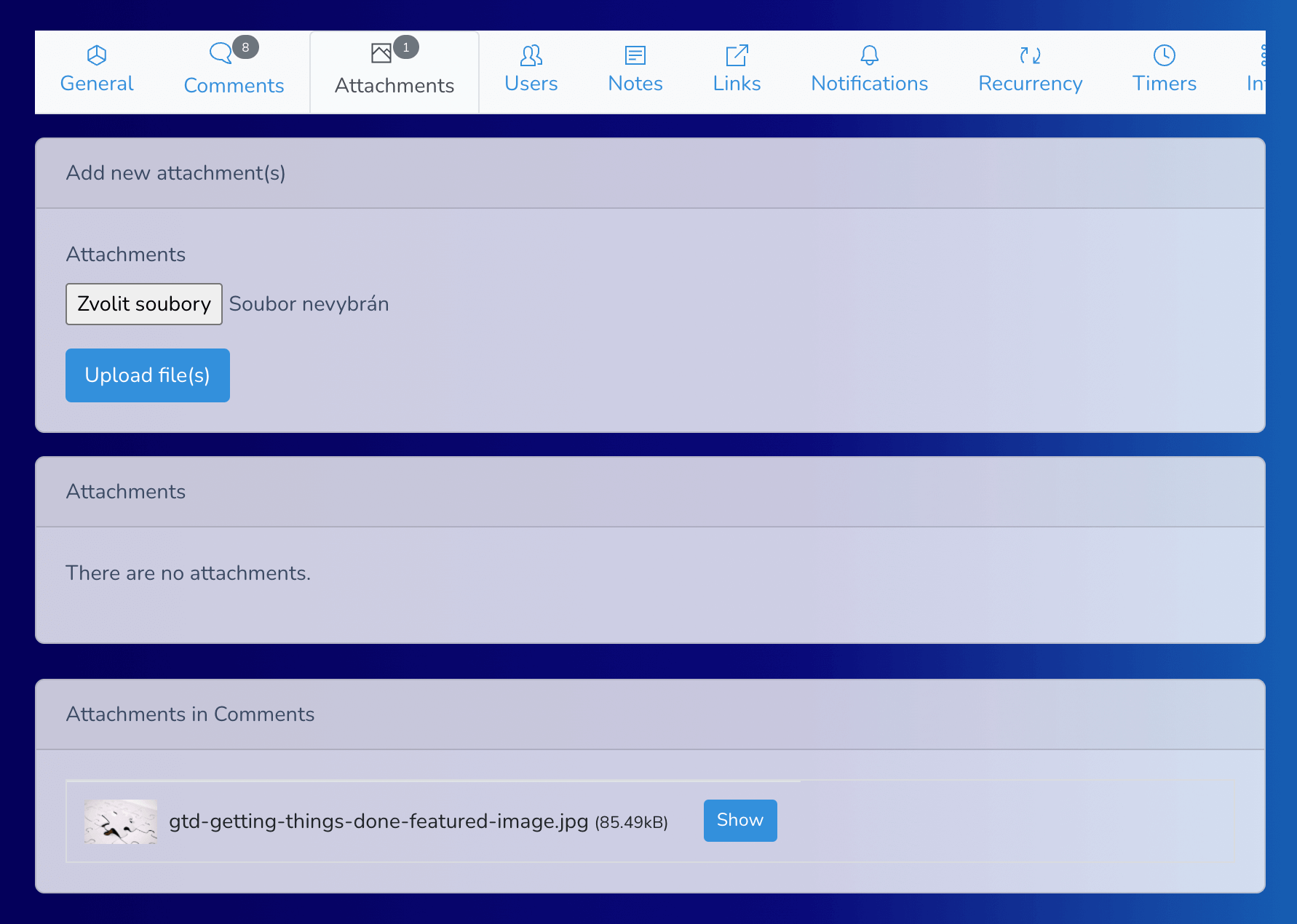 Deployed at: 23.03.2022
A new feature has been added for comments - uploading attachments to the comment. This feature is currently displayed for task comments.
Comment attachments have the same restrictions as task attachments (allowed formats and sizes + owner storage limit).
Attachments for a comment are displayed not only for that comment, but also in the task detail on the "Attachments" tab and in the task detail sidebar (right sidebar on the desktop).
Furthermore, the section for comments has been improved overall. For example, you can delete a comment (if you are the author of a comment).
Related images
Developed by
Pavel Zaněk
Freelance Full Stack PHP Developer
PHP
MySQL
Javascript / jQuery
HTML
CSS
Bootstrap
Tailwind
REST APIs
Git
Ansible
MariaDB
Laravel
Redis